Blog
¿Alguna vez te has preguntado cuando abordas un avión, qué hay en la c
Si cuando estás abordando un avión has dado un vistazo a la cabina de los pilotos y te has preguntado qué hay allí, este post es para ti.
Cuando estamos por embarcar en un vuelo, una pregunta común que surge al cruzar la puerta del avión es: ¿qué contiene la cabina del piloto?
Explorando la Cabina del Piloto en un Avión Comercial
En este artículo, descubrirás las distintas componentes que conforman la cabina de un avión comercial. Aunque el diseño y la organización pueden variar según el fabricante, los instrumentos esenciales para el vuelo suelen ser similares.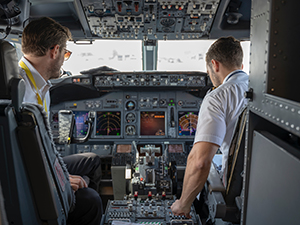 Primary Flight Display (PFD)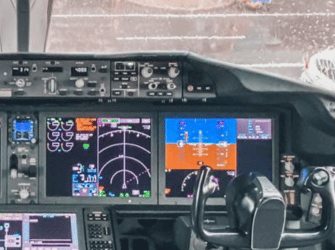 Comenzaremos con el Primary Flight Display o PFD, que es vital para la navegación del avión. Este panel muestra instrumentos de vuelo esenciales, incluyendo:
Velocidad del aire
Altímetro
Variómetro
Velocidad Mach
Horizonte artificial
Coordinador de viraje
Indicador de viraje
VOR y DME
Navigation Display (ND)
El Navigation Display o ND es otra pantalla crucial. Ofrece una representación gráfica de aspectos como:
Ruta del avión
Radio-ayudas
Radar meteorológico
Indicadores de viento
Tráfico aéreo cercano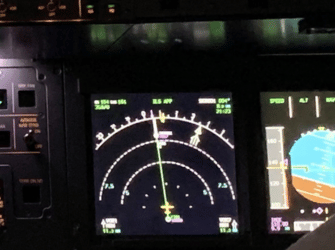 ¿Te gusta la aviación?
Si eres un apasionado de la aviación comercial, este curso está especialmente diseñado para ti. Ya sea que siempre hayas querido ser piloto o simplemente no puedas evitar preguntarte todo lo que hay detrás de estas fascinantes máquinas voladoras cada vez que te subes a un avión, este curso es ideal para ti.
¡Regístrate ahora!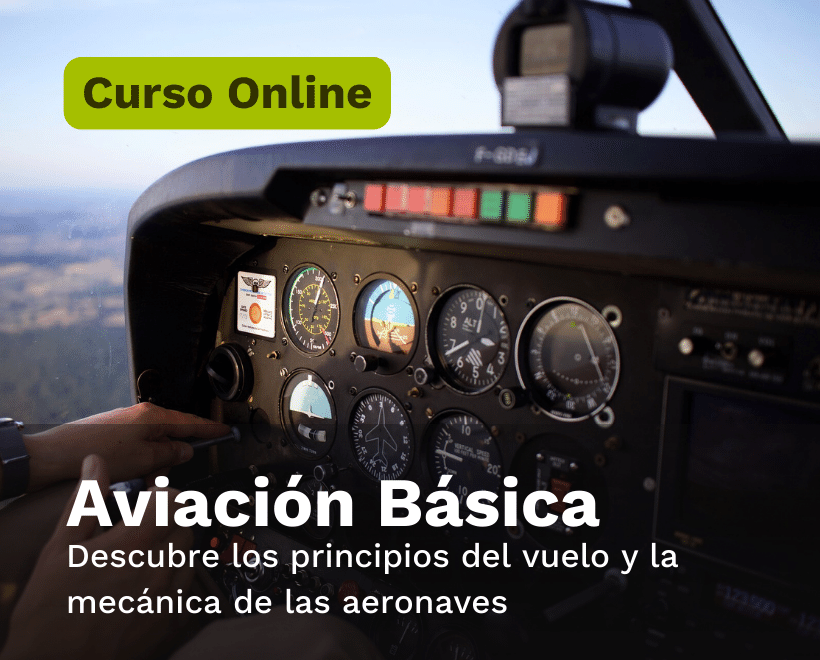 ECAM y EICAS
En aviones Airbus, encontrarás el ECAM (Electronic Centralized Aircraft Monitor), mientras que en aviones Boeing, verás el EICAS (Engine Indicating and Crew Alerting System). Estas pantallas muestran información vital sobre el estado de los sistemas del avión y alertas en caso de fallos.
Adicionalmente, el Overhead Panel situado en la parte superior de la cabina controla varios sistemas del avión, como la iluminación, el sistema de aire acondicionado y las señales de seguridad.

Además de lo mencionado, encontrarás elementos de seguridad como máscaras de oxígeno y extintores, garantizando una respuesta efectiva en situaciones anormales.

Get 10% off now!
Subscribe and be the first to receive exclusive news, special offers, and the latest updates on our courses.
Other posts
You may also be interested in...