Blog
Do you know the Flight Attendant Panel?
The FAP allows flight crew members to control and monitor all the systems in the passenger cabin.
The passenger cabin of an Airbus is one of the most modern ones today, where all systems are interconnected and controlled through the FAP: Flight Attendant Panel.
FAP: Flight Attendant Panel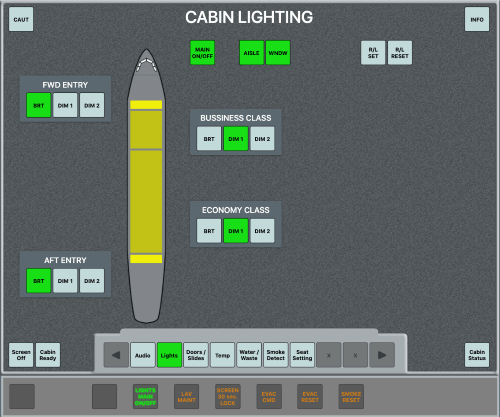 The FAP serves as the primary control for the cabin systems and the CIDS (Cabin Data Intercommunication System), which displays the different statuses of the passenger cabin systems. It allows for controlling cabin lights, temperature, and even playing ambient music and onboard announcements.
In the Airbus, the FAP is a 15-inch touch screen monitor located at the front of the aircraft, next to door 1L. Below the monitor, there are HardKeys, physical buttons that control the most important functions of the cabin in case the touch screen monitor fails.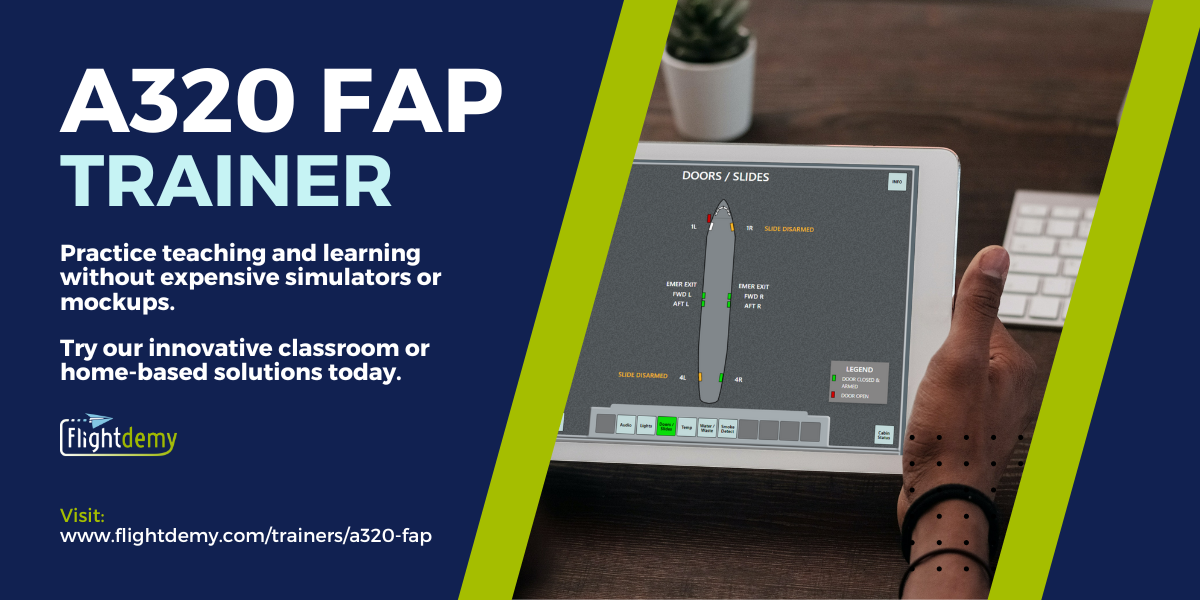 Doors and Slides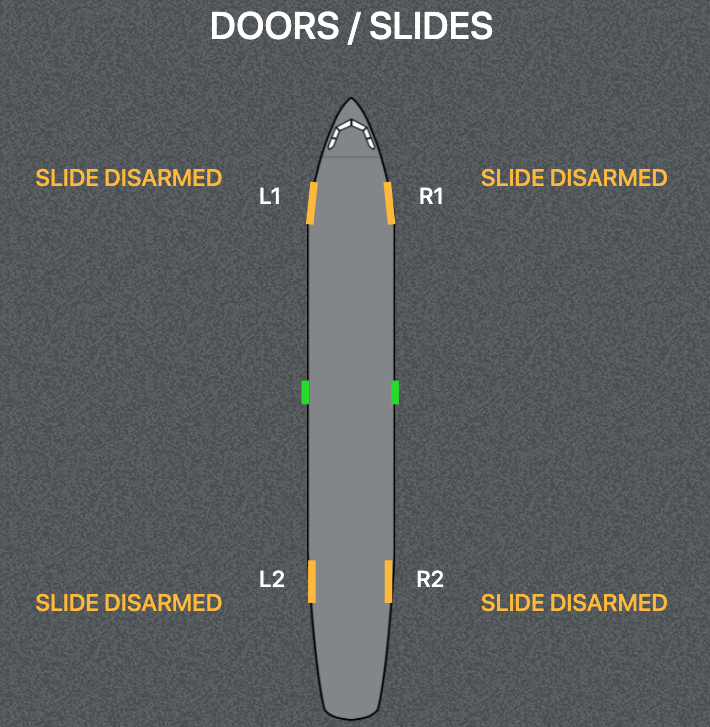 The FAP allows the crew to monitor the real-time status of the doors and their slides. This means that it displays whether the door is open or closed, and if the slide is armed or disarmed.
It also provides information about the slides located on the wings, and in some versions, it can even display the pressure of each slide.
Cabin Smoke
Another feature of the FAP is the smoke indication. When smoke is detected in one of the lavatories, the screen will display the specific bathroom where it has been detected and emit visual and audible alerts to get the attention of the crew members. These alerts can be silenced, but the indication will remain on the FAP until the smoke has dissipated
Understanding the cabin systems and the operation of the FAP is essential in the training of cabin crews. That is why all crew members are required to take a course to familiarize themselves with the aircraft and its procedures in normal, abnormal, and emergency situations.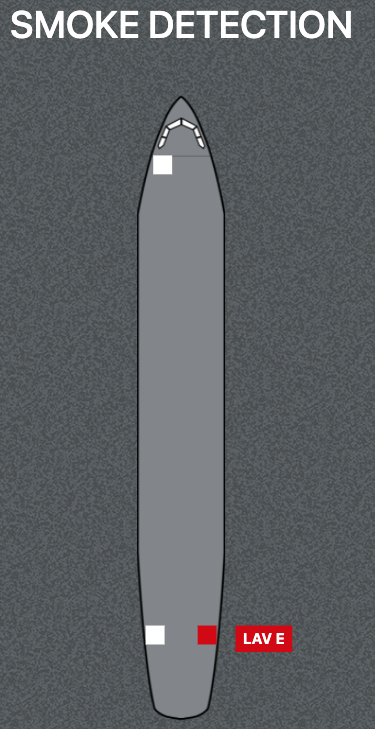 Other posts
You may also be interested in...