Blog
Understanding the AIP (Additional Attendant Panel) in aircraft cabin crew operations
Learn about the crucial role of the Additional Attendant Panel (AIP) in providing vital information to cabin crews, ensuring passenger safety, and responding to in-flight emergencies.
For cabin crews, having indications that allow them to know the status of cabin systems at all times is essential to address any unexpected onboard situations that may compromise safety. The AIP is one of the panels that provides information about some of the onboard systems.

The Additional Attendant Panel is an indicator panel installed at all cabin crew stations to display information about interphone calls and PA (Public Announcement) messages.
This panel also provides additional information such as the location of a passenger's call or even the location of smoke detection in one of the lavatories. This information is also displayed on the FAP (Forward Attendant Panel).
What's in the AIP?
It consists of a two-line LCD screen that can display any type of character with a maximum of 16 characters per line. The first row displays information about calls made through the communication systems, such as calls from the cockpit to any of the passenger cabin stations.
Indications on the AIP
The second row displays information about cabin systems and emergency information, such as passenger calls and smoke detection alerts.
On each side of the screen, there are two indicators, one green and one red, which are useful for getting the attention of the crew when they are not near the indicator screen.
The red light is used for emergency situations, and it will flash to get attention. The green light is activated when displaying information related to the aircraft's systems.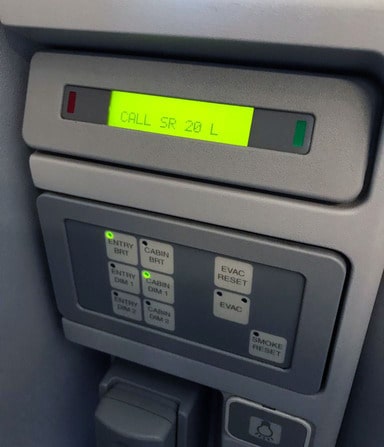 Ready to Master the A320 FAP?
Join Our Course Now and Elevate Your Cabin Crew Skills!
Gain comprehensive expertise in the FAP of the Airbus A320 family and dive deep into the intricacies of the FAP Pages.
¡Regístrate ahora!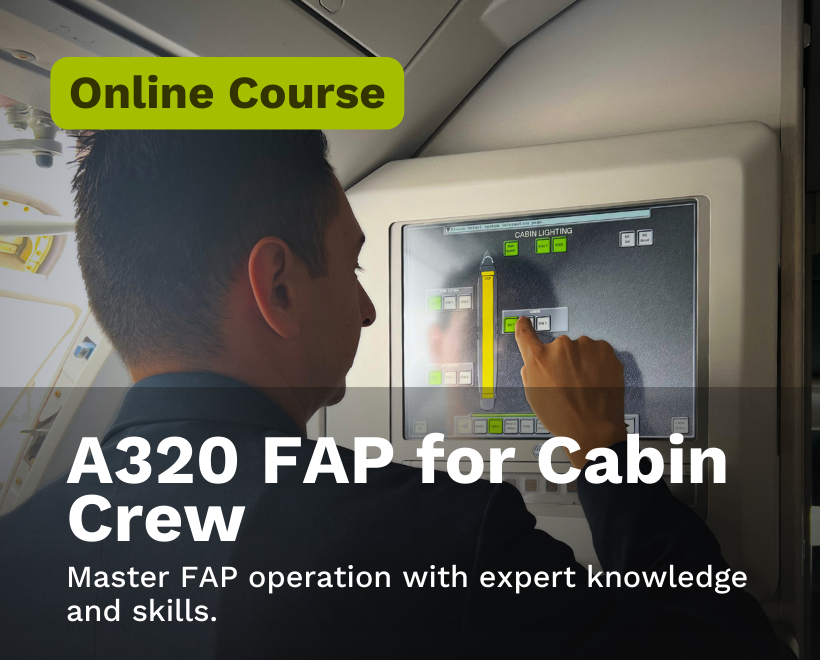 Other posts
You may also be interested in...